Dacon China is a manufacturer of wheat/barley grass powder,royal jelly,silica gel desiccant

News

Applications of Silica gel
2011-01-06 17:18:34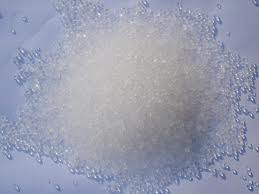 Silica gel desiccant

In many items, moisture encourages the growth of mold and spoilage. Condensation may also damage other items like electronics and may speed the decomposition of chemicals, such as those in vitamin pills. Through the inclusion of silica gel packets, these items can be preserved longer.
Silica gel may also be used to keep the relative humidity (RH) inside a high frequency radio or satellite transmission system waveguide as low as possible. Excessive moisture buildup within a waveguide can cause arcing inside the waveguide itself, damaging the power amplifier feeding it. Also, the beads of water that form and condense inside the waveguide change the characteristic impedance and frequency, degrading the signal. It is common for a small compressed air system (similar to a small home aquarium pump) to be employed to circulate the air inside the waveguide over a jar of silica gel.
Silica gel is also used to dry the air in industrial compressed air systems. Air from the compressor discharge flows through a bed of silica gel beads. The silica gel absorbs moisture from the air, preventing damage at the point of use of the compressed air due to condensation or moisture. The same system is used to dry the compressed air on railway locomotives, where condensation and ice in the brake air pipes can lead to brake failure.
Silica gel is sometimes used as a preservation tool to control relative humidity in museum and library exhibitions and storage.
Other applications include diagnostic test strips, inhalation devices, syringes, drug test kits, bacteria and hospital sanitation kits

Chemistry

In chemistry, silica gel is used in chromatography as a stationary phase. In column chromatography the stationary phase is most often composed of silica gel particles of 40-63 μm. Different particle sizes are used for achieving a desired separation of certain molecular sizes. In this application, due to silica gel's polarity, non-polar components tend to elute before more polar ones, hence the name normal phase chromatography. However, when hydrophobic groups (such as C18 groups) are attached to the silica gel then polar components elute first and the method is referred to as reverse phase chromatography. Silica gel is also applied to aluminium, glass, or plastic sheets for thin layer chromatography.
The hydroxy (OH) groups on the surface of silica can be functionalized to afford specialty silica gels that exhibit unique stationary phase parameters. These so-called functionalized silica gels are also used in organic synthesis and purification as insoluble reagents and scavengers.
Chelating groups have also been covalently bound to silica gel. These materials have the ability to remove metal ions selectively from aqueous media. Chelating groups can be covalently bound to polyamines that have been grafted onto a silica gel surface producing a material of greater mechanical integrity. Silica gel is also combined with alkali metals to form a M-SG reducing agent.
Silica gel is not expected to biodegrade in either water or soil.


Qingdao Dacon Trading Co.,LTD have our own factory of Zibo dacon natural products Co.ltd who specialized in the production of dehydrated vegetables,fruits ,spices ,mushrooms and other agricultural products,bees products etc. we are also exporting the food & food additives,supplement, nutritions...>

Company Name: Qingdao Dacon Trading Co., Ltd
Registered Address: No. 519, Workshop On 5/F, 1 Hancheng Rd., Free Trade Zone, Qingdao, Shandong, China (Mainland)
Legal Representative/CEO: Ms. Shuming Kang
Registration No.: 91370220747213098M
Tags