Dacon China is a manufacturer of wheat/barley grass powder,royal jelly,silica gel desiccant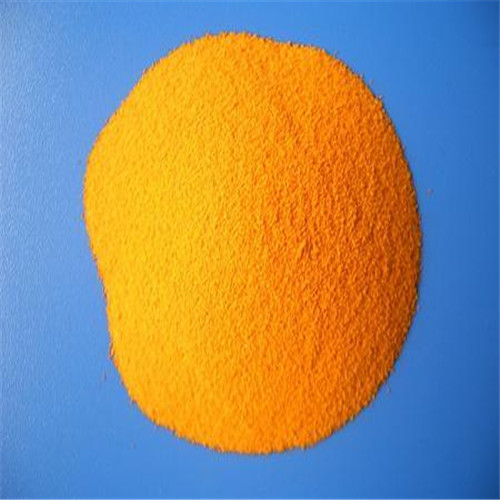 Put the mouse on above image to view full picture
Product Description
We can provide you various kinds of food grade natural pigment.
Properties:
CAS No.: 94238-00-3
Molecular Formula: C44H64O24
Molecular Weight: 977.21
Appearance: Yellow fine powder
Color value E(1%,1cm,440+/-5nm): 60-550
Package: Powder is packed with 10kg or 20kg carton or plastic drum with inner plastic bags.
Storage: Sealed, avoid light, store in cool and dry place.
Shelf life: two years
Description:
Gardenia Yellow, a pure natural and water soluble food color ,is extracted from the gardenia fruit of madder family (Gardenia jasmimoides ELLIS) by the process of crushing, extracting, filtrating, purifying, concentrating, sterilizing, spraying & drying.
The main coloring ingredient is crocin and crocetin.
Gardenia Yellow is a yellow powder, can be dissolved in water and alcohol solution easily. It has a good resistance to light
and temperature in neutral and weak alkaline mediums.

Usage:
Gardenia Yellow can be widely used in instant rice & flour products, raw-wet flour ptoducts, raw-dry flour products, cereal products fillings, cocoa products, chocolates and chocolate products,fruit-flavoured beverages, beverages of fruit and vegetablejuice (pulp), frozen drinks(edible ice excluded), candy, cakes, preserved fruits, jelly, puffed food, canned nuts & seeds, imitation wine. When use Gardenia Yellow, dissolve the color with a small amount of water first, and then mix the color solution with food materials.
You may also be interested in the following product(s)

Company Name: Qingdao Dacon Trading Co., Ltd
Registered Address:No. 519, Workshop On 5/F, 1 Hancheng Rd., Free Trade Zone, Qingdao, Shandong, China (Mainland)
Legal Representative/CEO: Ms. Shuming Kang
Registration No.: 91370220747213098M

86-532-80865267
86-532-80865298
Mr. Weishun Yang
Tags