Dacon China is a manufacturer of wheat/barley grass powder,royal jelly,silica gel desiccant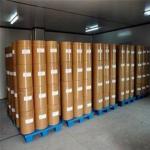 Put the mouse on above image to view full picture
Product Description
Catalase
Function:
1. Remove the hydrogen peroxide generated or remaining after disinfection, bleaching, and processing of food, food additives and ingredients.
2. Eliminate the peculiar smell caused by hydrogen peroxide generated by ultraviolet radiation in dairy products, egg products and other foods.
3. Remove residual hydrogen peroxide after disinfection of dairy equipment.
4. It can be used as a bulking agent in the production of baked goods such as bread.
5. When used in feed processing, it can eliminate harmful substances produced in the process of animal metabolism, improve animal immunity, detoxify and protect liver, and promote recovery after illness.
You may also be interested in the following product(s)

Company Name: Qingdao Dacon Trading Co., Ltd
Registered Address:No. 519, Workshop On 5/F, 1 Hancheng Rd., Free Trade Zone, Qingdao, Shandong, China (Mainland)
Legal Representative/CEO: Ms. Shuming Kang
Registration No.: 91370220747213098M

86-532-80865267
86-532-80865298
Mr. Weishun Yang
Tags